Local employment news and jobs fairs
National news
The Budget and Spending Review 2021 UK GDP took place on 27 October 2021. Amongst the positive news real wages have increased by 3.4% compared to 2020.
The minimum wage for people aged 23 and over will increase from £8.91 to £9.50 per hour on 1 April 2022. This is branded as the National Living Wage by the government; however, this is separate to the Real Living Wage, an independently calculated rate based on cost of living. Still, the gap between the governments National Living Wage and the Real Living Wage is closing.
Local news
The number of claimants in Ashfield continues to reduce, falling by 75 people in July 2022 compared to June 2022. We now have 3005 unemployed, which is 3.79% of our working age population. This equates to overall decrease of 1.31% or 1035 people since July 2021.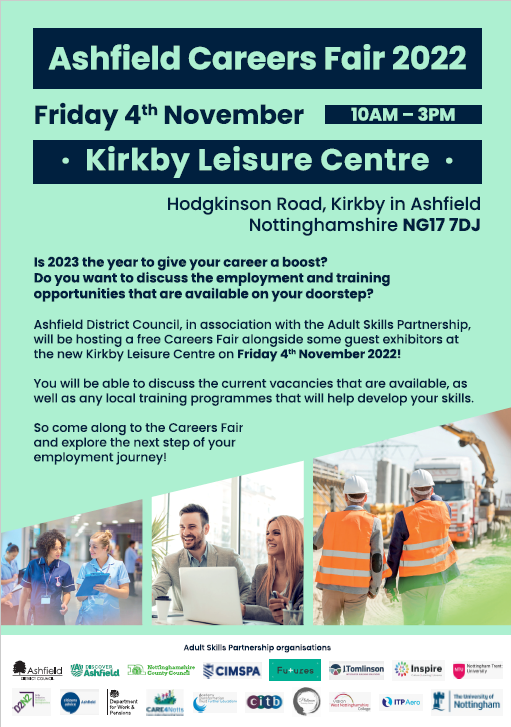 Upcoming events
Useful Apps
You can also download the 10Times App for free which lists nearby jobs fairs, business events, trade shows, conferences in the UK and overseas via your tablet or mobile device.
You can also download the Eventbrite App for free which also allows you to search and set alerts to be notified on certain types of events.
Ashfield District Council business support team monitors economic intelligence from several sources, these are: