Swimming vouchers
Due to high demand, the available funding has now been allocated and so this scheme has now closed.
Free swimming vouchers are available to swimmers aged 5- to 17-years-old to access swimming at either Lammas or Hucknall leisure centre in any Swim for All sessions. 
We're working with Star Foundation Active Ashfield to offer free swimming to young people at our main two pools. Vouchers are available for 'Swim for All' sessions at Lammas and Hucknall leisure centres. They can't be used for swimming lessons and are only available to Ashfield residents.
Apply for swimming vouchers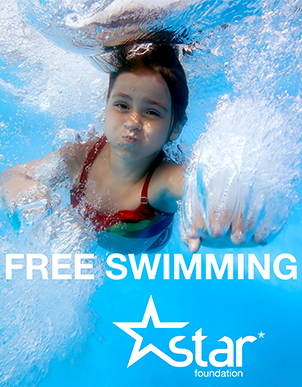 You can apply for free swimming vouchers online. You will need the child's name and age, the parent or guardian name, an email address, and details of which leisure centre you'll be going to. 
You will get 1 free voucher per child, per application. You can apply as many times as you want. 
Applying should take less than 5 minutes. 
There is 1 free swimming voucher per child per application. You can apply as many times as you want
each voucher is only valid until the end of the month shown on the voucher
children under 8-years-old must be accompanied by an adult
to access the pool each person will be asked to be an Everyone Active card holder. You will be asked for your contact details to obtain a card. 
Other ways to contact us about swimming vouchers
If you are unable to apply online you can also contact us by: